About us
EUCLIDE INDUSTRIE is an industrial group that helps its customers by offering efficient, performing and competitive solutions, from engineering to manufacturing of complex mechanical assemblies, high-precision prototypes, small series and turn-key equipment.
Able to develop complex mechanical assemblies, Euclide Industrie is a hallmark among contract manufacturers. Euclide Industrie serves various industries like aerospace, defense, medical, capital goods, tooling and railway.

The group gathers three specialized business units :
EUCLIDE Care, a world-class contract manufacturer of precision-machined medical implants and non-powered surgical instrumentation for orthopaedic specialties
EUCLIDE Solution, specialized in tooling, defense, equipment and railway, mastering boiler processes up to 20T, EDM machining on small-scale assemblies
EUCLIDE Vaillant, specialized in aeronautical, defense, capital goods, mastering manufacturing processes on large-scale assemblies
EUCLIDE INDUSTRIE PRIVILIGED PARTNER OF MAJOR CUSTOMERS
Our employees help customers from the design to the manufacture of complex mechanical assemblies, prototypes, small series and turn-key equipment. This allows us to be a tier 1 supplier for many OEMs.
The responsiveness of our SMEs …
EUCLIDE INDUSTRIE is a platform grouping industrial SMEs to work directly with their major customers. Our three business units, with their five industrial sites, gathers their expertise to maximize their skills and invest in future technologies.We do gain responsiveness on the production of manufacturing boiler and assemblies.
… The strength of a group
The consolidation of the five industrial sites organized into three business units form a solid and efficient group, with the skills and know-how of its 250 employees.
This group organization centralizes business, management, innovation and processes.
We are here for our customers. We realize a complete analysis of our customers' needs and understand the specificities of each request. Providing the best solution to our customers is at the heart of our business.

Our ambition for our customers:
« become your partner of reference. We manufacture your success »
Our values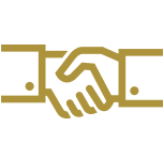 Long term partnerships
Over 50 years of cost optimization as service provider, valuing the long-term partnerships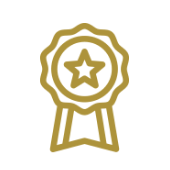 Professionalism and close relationships
A team of engineers at the service of customers – co-design and co-development of the projects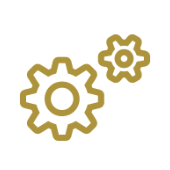 Performance and customer promise
The industry challenge: to provide performance while following the norms and standards
Passion for Performance
Structured in
3 Business Units
Growing along with our partners
Centers of Excellence - The power of a group